Announcements
Archives - August 2023
August 08, 2023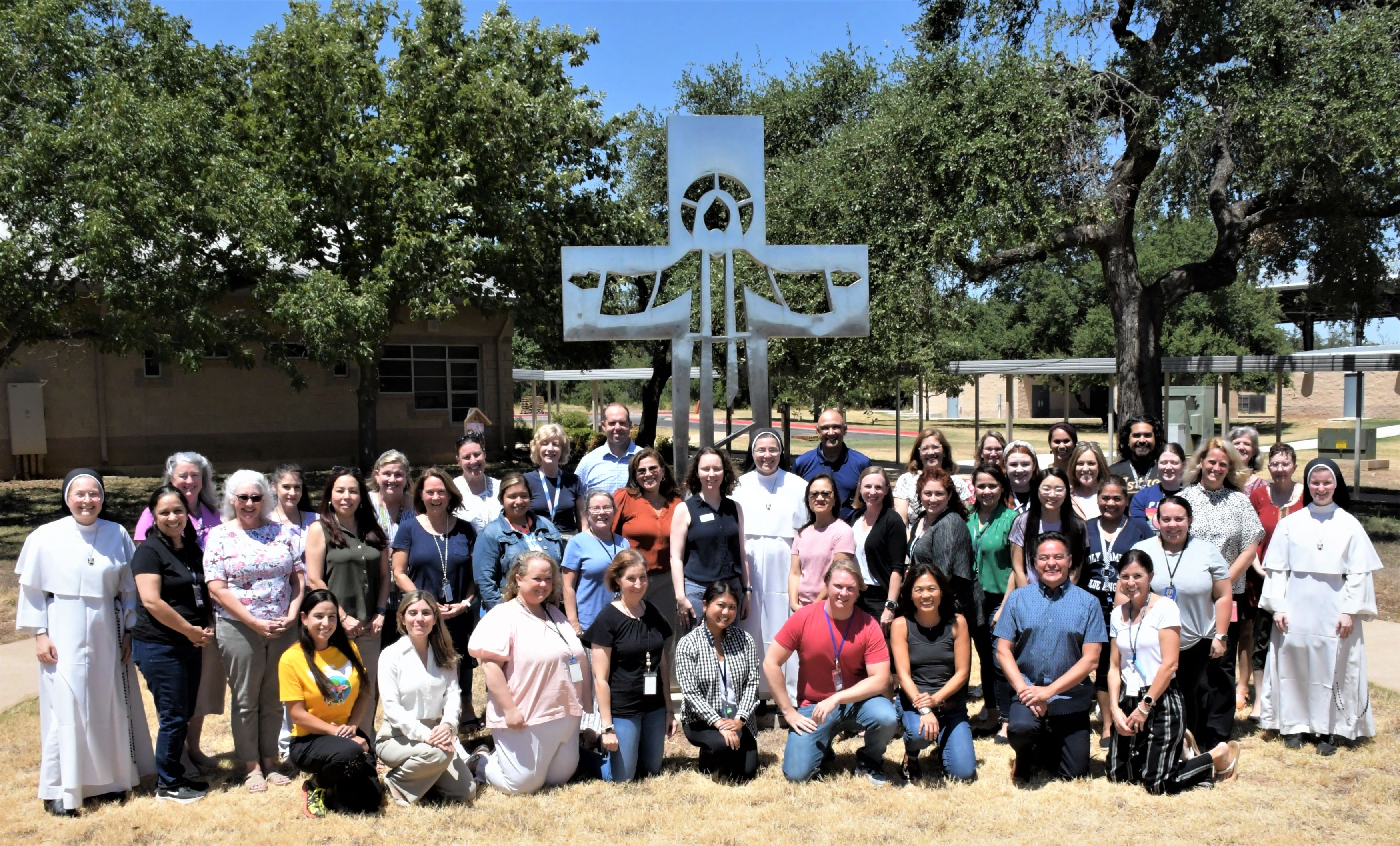 Holy Family Catholic School welcomes back all faculty during the second week of in-service training (Aug 7-11). This group has prayed, worked and prepared together over the last two weeks. We are ready to, "Walk with Mary", which you will learn more about very soon! The all-school kickoff is August 10, with last names beginning with A-L arriving at 4:00 p.m., and M-Z arriving at 6:00 p.m., in the pavilion. By the way, it was 107 degrees when this photo was taken.
The first day of school is August 14, 2023.
August 04, 2023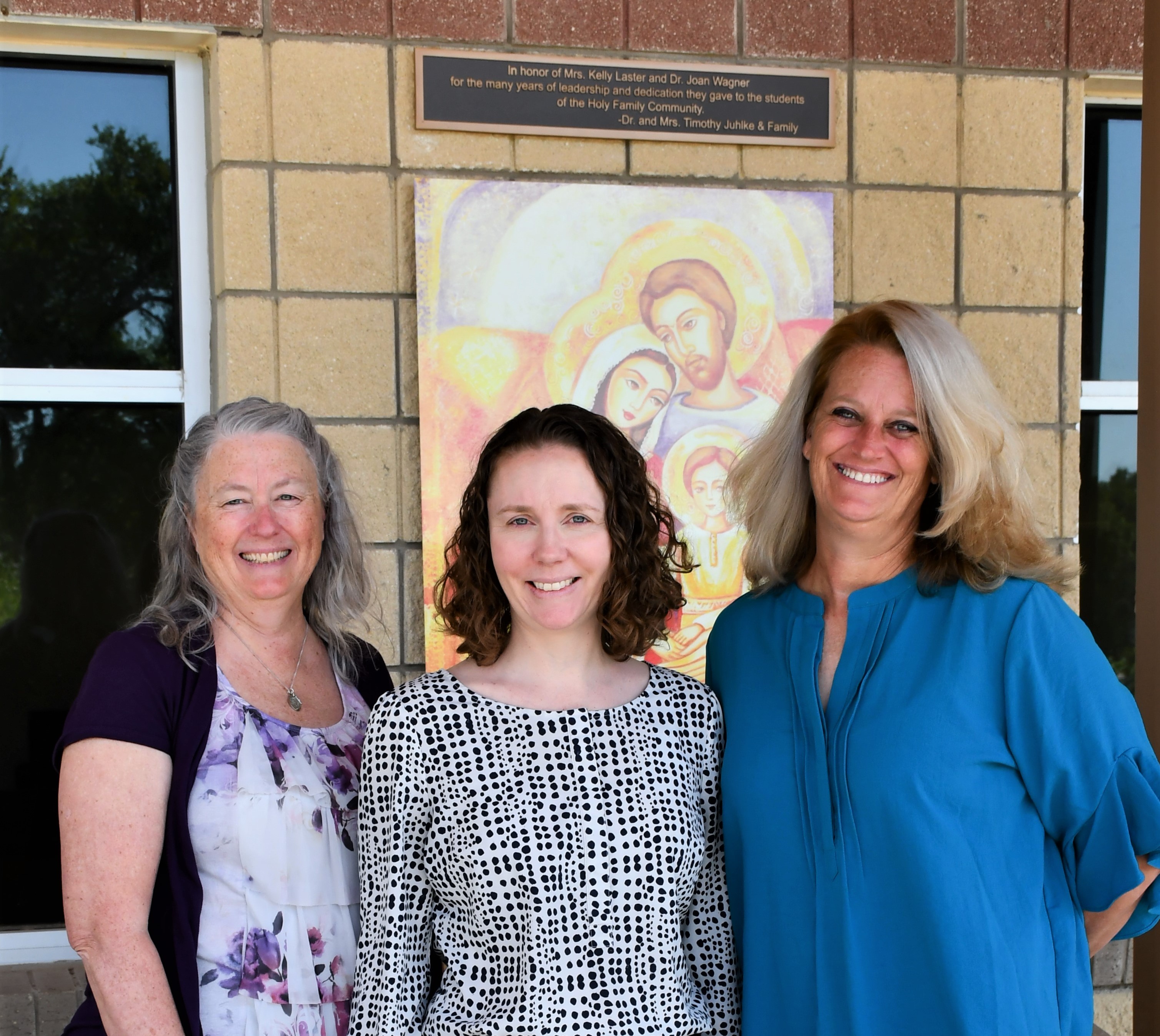 Holy Family Catholic School grows its leadership team with two assistant principals joining Principal Mrs. Erin Vu beginning with the 2023-24 academic year. The school, under the leadership of Mrs. Vu and President Tim Cullen, is moving toward a "school within a school" model offering greater support to the students and families of Holy Family.

Mrs. April Morley, (left) Assistant Principal for Pre-K through Fourth Grade, will offer support for teachers, students, and families, and is thrilled to be working with Holy Family again this year, after serving as Holy Family's fourth-grade teacher for a few years, following a 30-year career in public education.

"I felt God calling me again last spring when we were told that Holy Family would be adding an additional assistant principal. I am thrilled to be working with Mrs. Vu and Ms. Masanda, as we grow our administrative team and I look forward to supporting the faculty and staff this year. I can't wait for all of our families to return to campus!" said Morley.

Also joining Holy Family this year is Ms. Andie Masanda, Assistant Principal for grades 5-8. "After many years in public school, I felt it was time to take my education career in a different direction," said Ms. Masanda. "Now that I am on campus as assistant principal, I can feel the excitement and energy, and see the good work happening here. I am looking forward to meeting all of the families in the next few weeks."