Partnership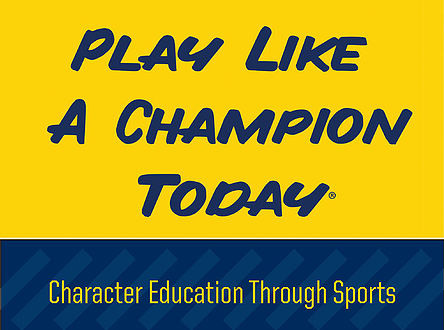 Holy Family has partnered with Play Like a Champion Today, as a foundation for our athletic program. This Sports as Ministry Initiative was designed by the University of Notre Dame's Center for Ethical Education.
We are committed to the development of good sportsmanship among members of our school community. In order to facilitate positive attitudes and proper behavior, Holy Family participates in the Play Like a Champion Today (PLACT) - Sports as Ministry program. Our coaches, parents, and students all participate in a training session to understand the key elements of good sportsmanship. The PLACT program helps all of us to work together to ensure the best sports experience for our student-athletes, and it embodies our commitment to the development of the whole child.
The Play Like a Champion Today program offers online courses for our families each year.
At least one parent per family for those students interested in participating in Holy Family athletics is required to attend a class. Attendance is required once during your time at Holy Family.