Announcements
Archives - February 2023
February 21, 2023
Holy Family students performed the One Act Play, Ethel and Albert's The Neglected Husband's Sewing Club, at the One Act Play Competition held at St. Michael's Academy on Saturday, February 18. After a fierce competition against five other superb performances, Holy Family came out on top, winning First Place!

They brought home several individual awards as well, including two Honorable Mention awards for Carly Jane Mackowski and Nate Dobson. Three All-Star Cast awards were given to Cecilia Cogwin, Carlin Hanford, and Laina Pereira. The Overall Best Actor award was given to Yuri Morales. Holy Family Theater is so excited to take their award- winning play to the State competition in Tyler in March!
The student actors performed the one-act play for families on Thursday, February 9 in the pavilion. Two Holy Family School performances were held on February 10.
Congratulations!!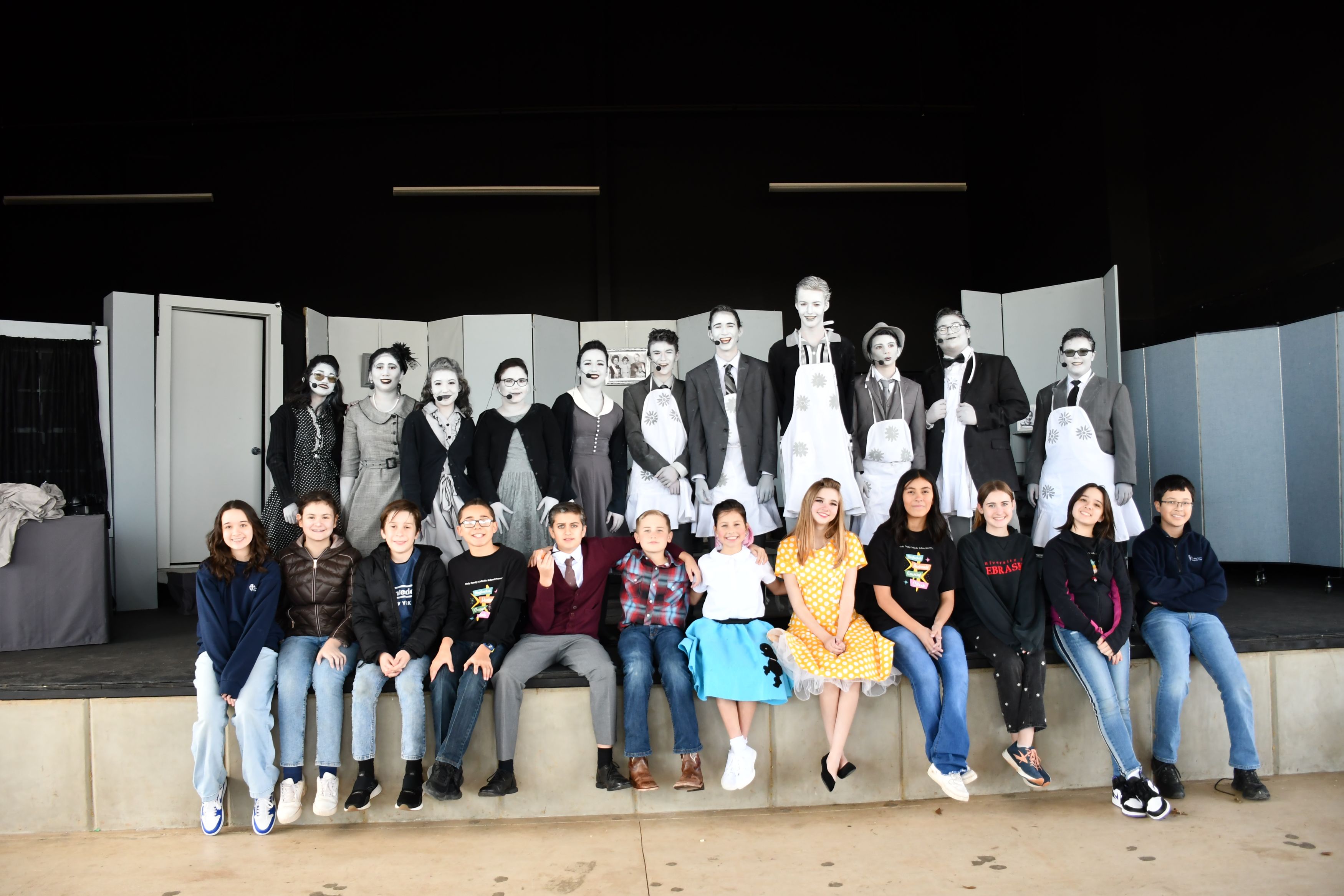 February 15, 2023

Congratulations to the 7/8 6A Boys team for their tremendous fight and sportsmanship as they battle the undefeated Hyde Park for 2nd place in the CAPPS Tournament. (We scored more points against them, than anyone else in the league). The team ended the season, including the CAPPS with a winning record, the best season by far in the last several years. Congratulations boys and coaches for a job well done!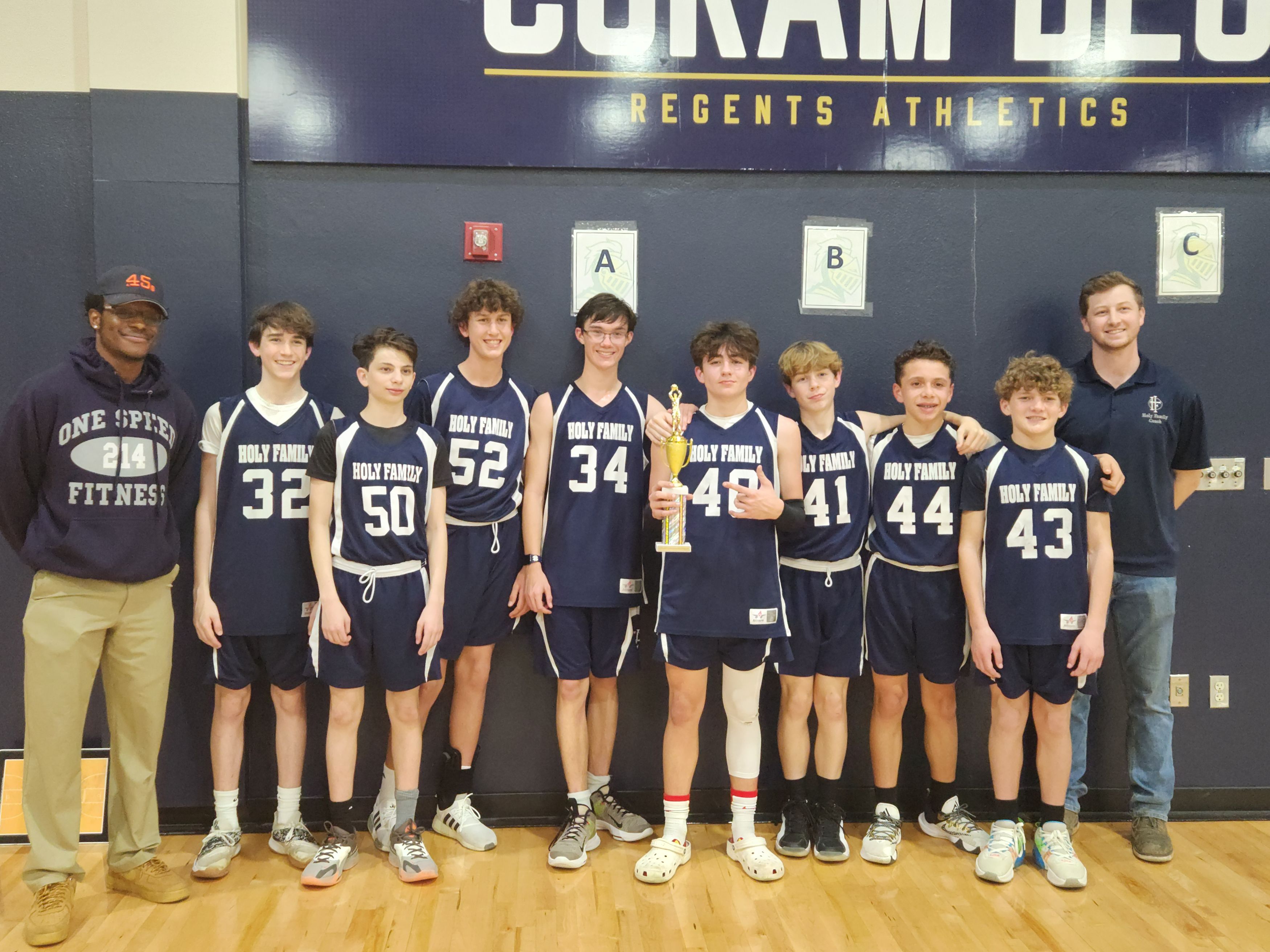 February 01, 2023
It's Showtime!
Holy Family Catholic School sixth through eighth-grade performers will debut their One Act Play - Neglected Husband's Sewing Club for the Holy Family community at 6:30 p.m., Thursday, February 9, in the Pavilion. To RSVP CLICK HERE.