Thank you for considering Holy Family Catholic School! The admissions process at Holy Family is completed entirely online, giving you the freedom to collect and upload documents as you receive them. All required documents must be uploaded for you to be able to submit the application. If you have any questions regarding the school or the admissions process, please contact Cammy Nguyen at (512) 244-4825.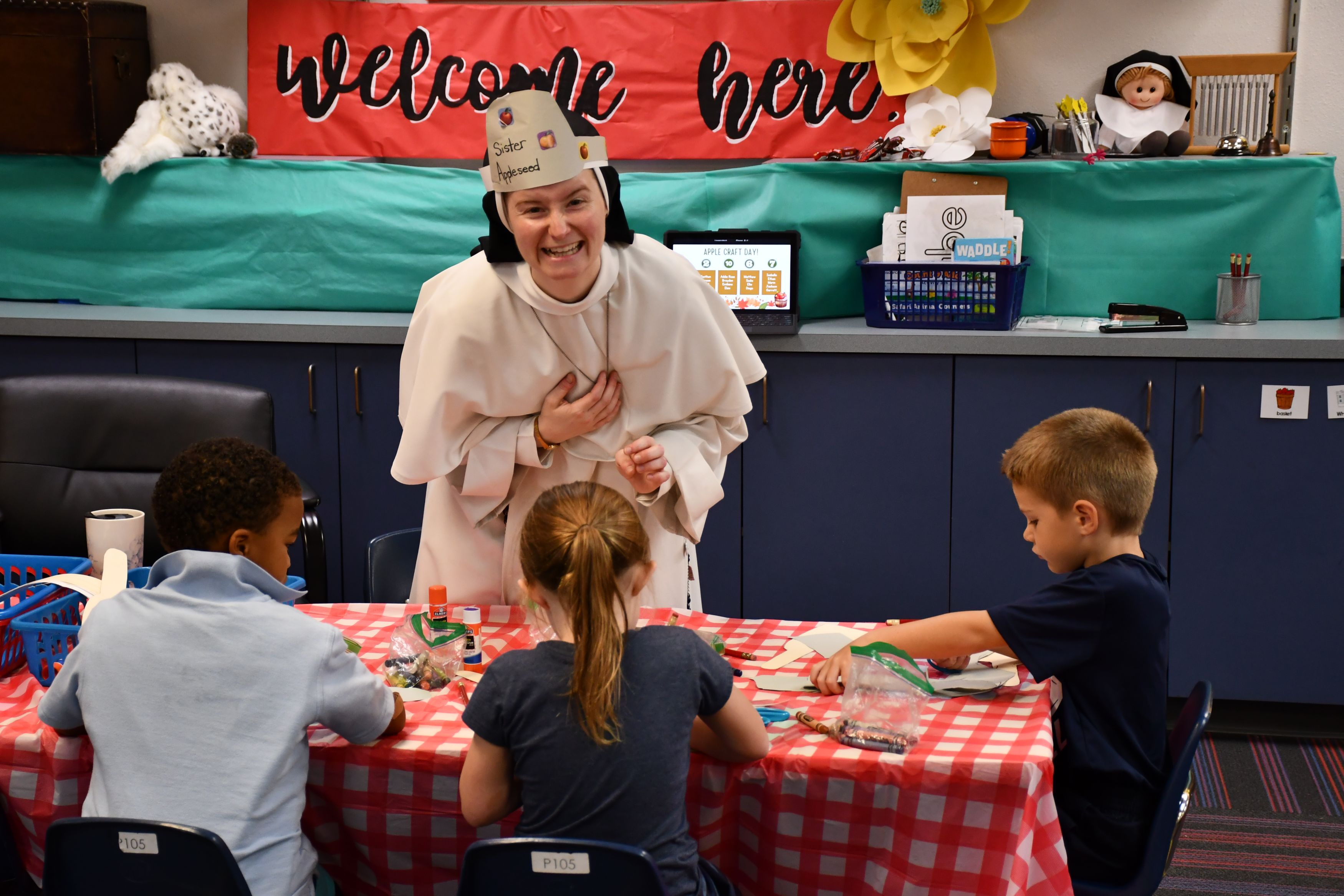 APPLICATION PROCESS
1. Visit Holy Family
The best way to learn what makes Holy Family so special – from our faith-filled foundation and our nationally-recognized academic program to our strong sense of community -- is to attend a Prospective Parent Information Session. The sessions are offered once a month from October to January. You will have a chance to meet and hear from key administrators, learn about our admissions process, participate in a virtual tour of the school, and ask questions. To visit Holy Family Catholic School, please contact the Admission Office at (512) 244-4825 or by email at admissions@holyfamilycs.org. Campus tours are provided on Wednesday and Friday at 10:00 a.m.

For more information, contact Cammy Nguyen at (512) 244-4825.
2. Complete Application
Applications for admission are conducted online. To begin the Online Application process, Create an Account. Then log in to your account and create a New Student Application for your child. Online applications for the upcoming school year are available on November 1 of each year. An application fee of $150 is due upon submission of the completed online application. The fee is paid online via credit card.
3. Submit Required Documents
In addition to the application and fee, there are several required documents that must be uploaded and attached to the application in order to submit it. Please review the list of required documents for the application process. The only exception is the Teacher Reference, which must be submitted by your child's teacher by February 1.
4. Schedule and Take a Screening Test
All applicants are required to take a screening test. The Office of Admission will communicate the logistics of the screening test in due course. Testing for Pre-K 4, Kindergarten, and First grade will be offered onsite in the early part of 2023.
5. Accept Admission Offer
Admission decisions will be sent via email by March 10. Upon notification of acceptance, you will receive an invitation to enroll. To confirm your child's attendance and reserve their space, you must enroll and pay enrollment fees by March 24.