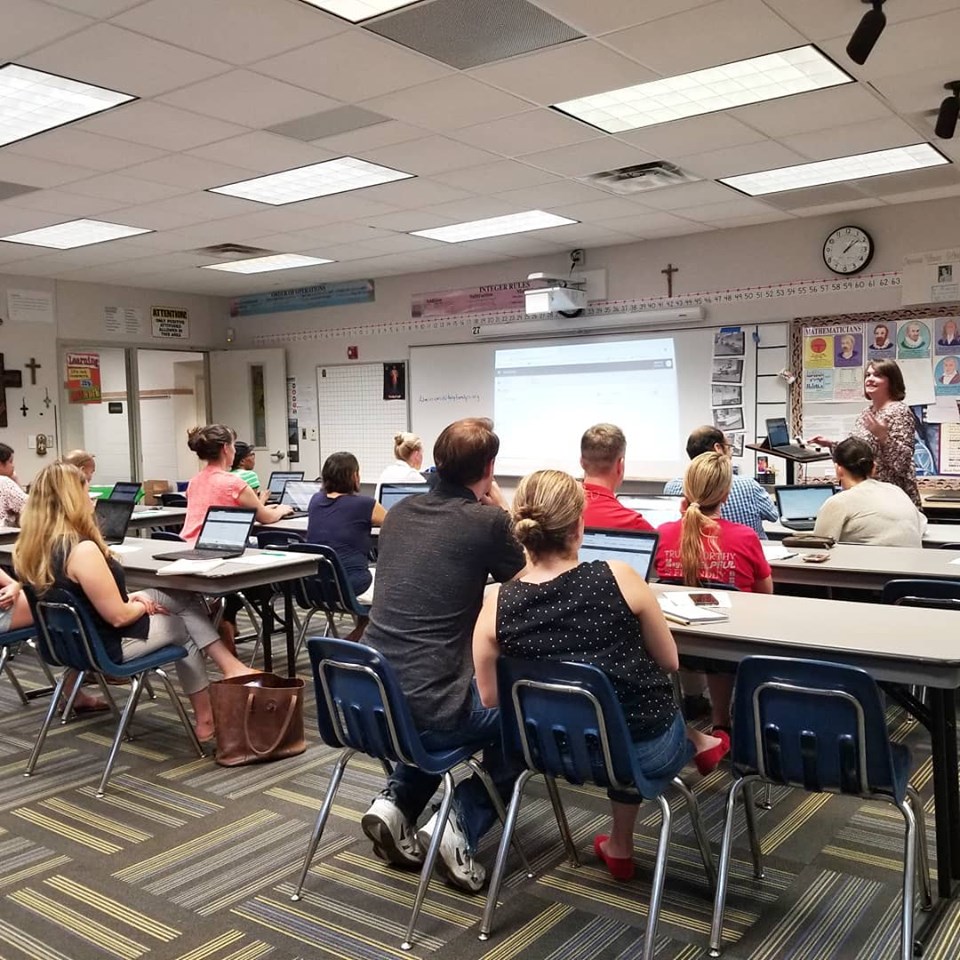 All prospective parents are invited to visit Holy Family Catholic School. A campus visit is a wonderful way to learn about the school, observe the school community and experience the environment the school offers.
Parent Information Sessions
Prospective parents are invited to attend one of our parent-only Information Sessions. During these sessions, parents will learn about our school, tour our beautiful campus and hear about the admission process. All sessions are held from 8:30 a.m. to 10:00 a.m. Please make a reservation when the dates become active links in early August, or by contacting the Admissions Office at (512) 244-4825. Please reserve a spot as space is limited.
Individual Visits
Prospective families are welcome to schedule an appointment to visit the school. Families will speak with Patsy Meriwether, the Director of Admission and tour the campus. Interested families should contact Patsy Meriwether at (512) 244-4825 or by email admissions@holyfamilycs.org.