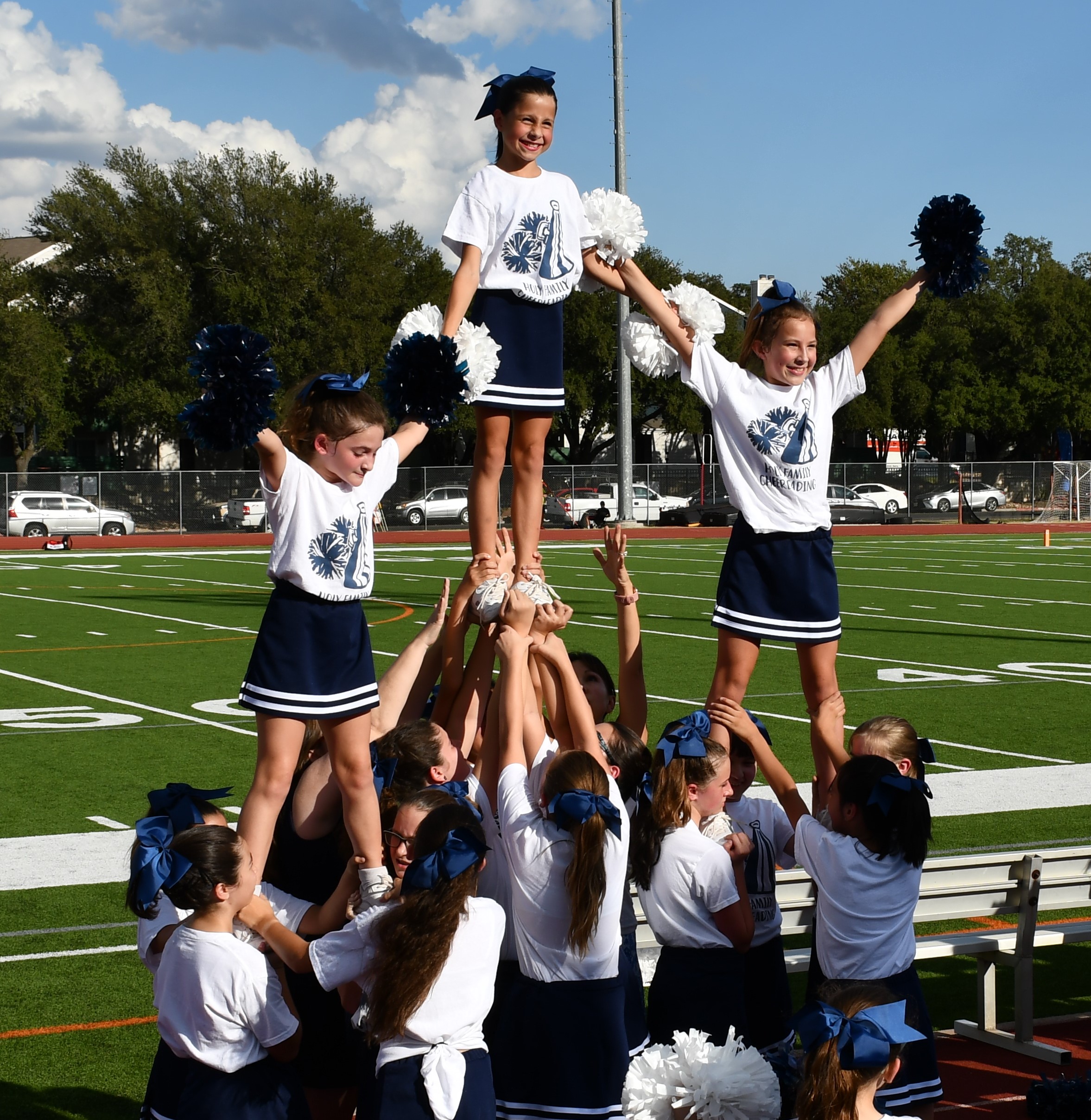 Cheerleading is offered for girls in 5th - 8th grade. Practices are once a week and begin in August and run through February. The cheerleaders perform at various school events including spirit rallies, award nights, and sporting events.
There is an $80 participation fee.
Uniforms are purchased by each family; they are not provided by the school.