Announcements
Archives - August 2019
August 23, 2019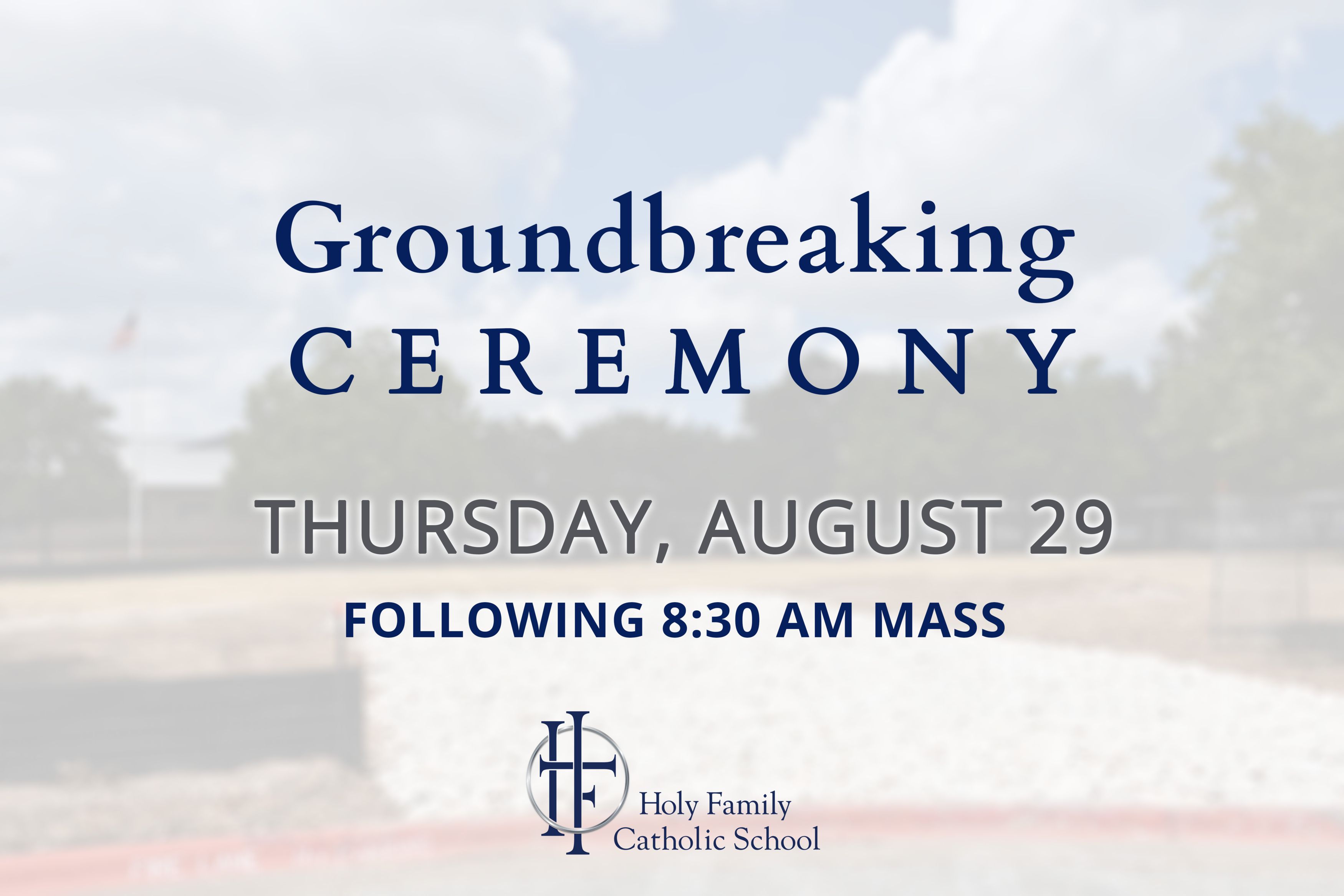 Join the Holy Family Catholic School community on Thursday, August 29 immediately following 8:30 AM Mass for the Groundbreaking Ceremony for Phase II at Holy Family Catholic School.
All Alumni, and Alumni Parents are also invited to join this groundbreaking ceremony.
Please reach out to the Director of Development, Mrs. Alpa Brannam at abrannam@holyfamilycs.org, if you have any questions!
We look forward to seeing everyone on our campus after Mass!