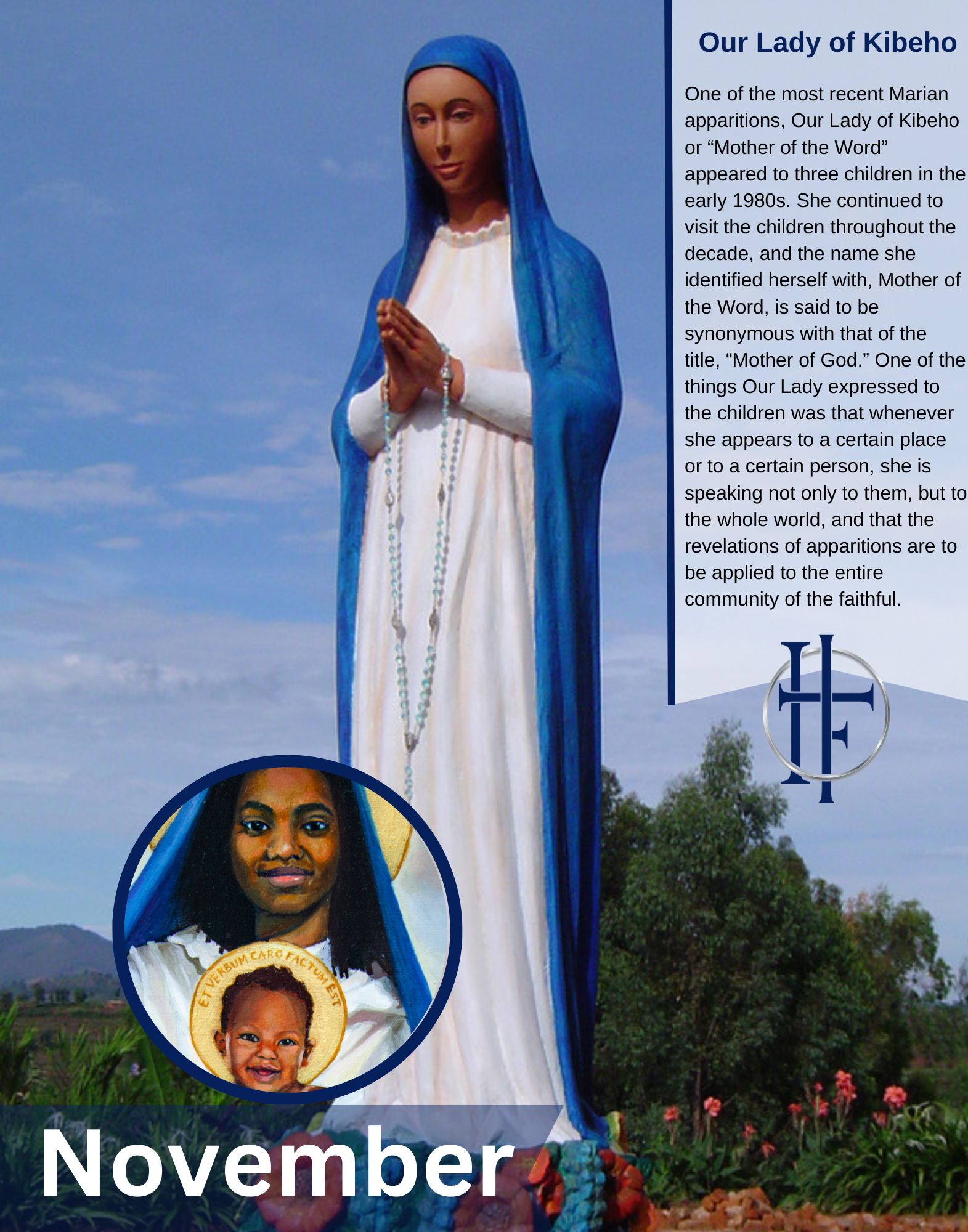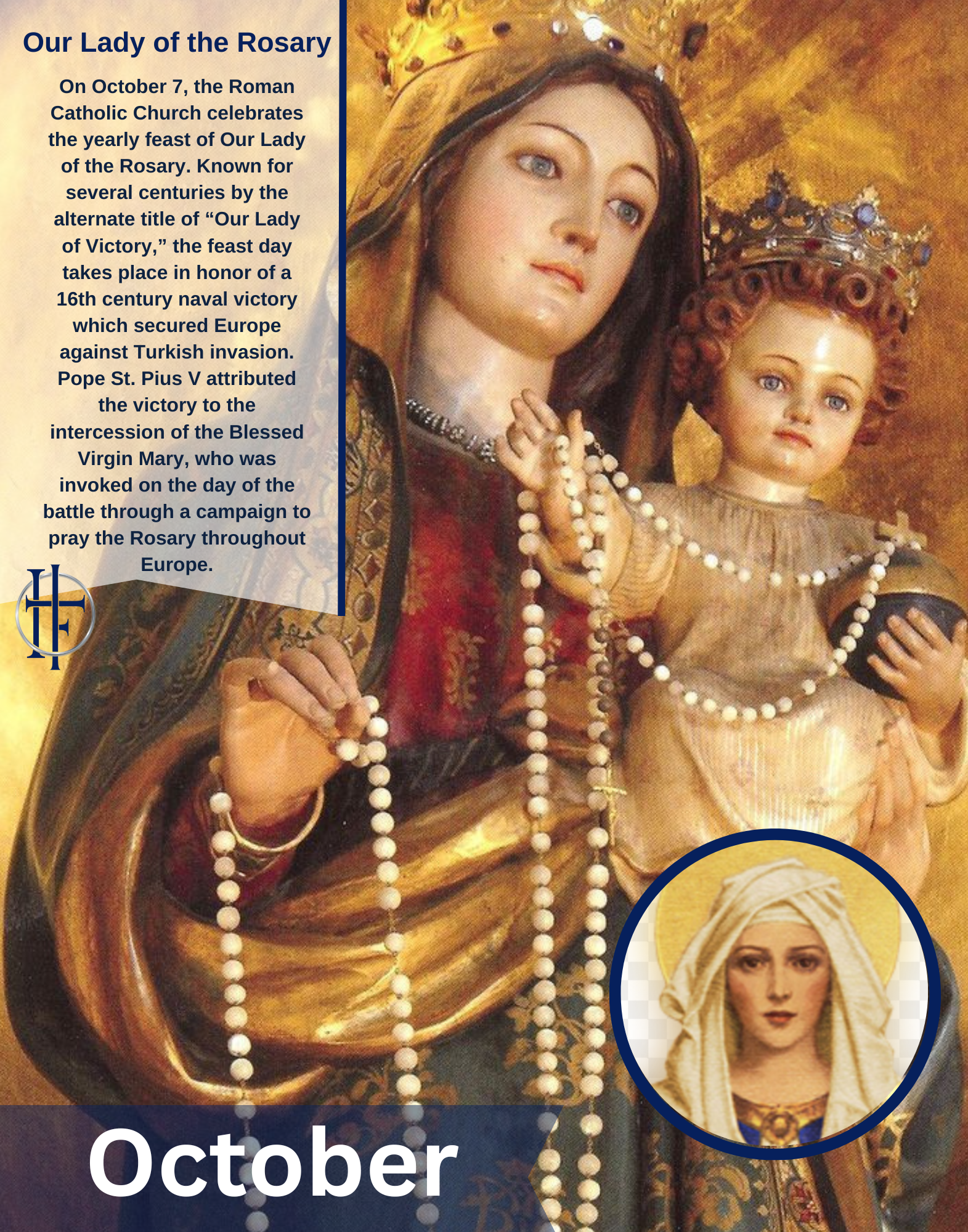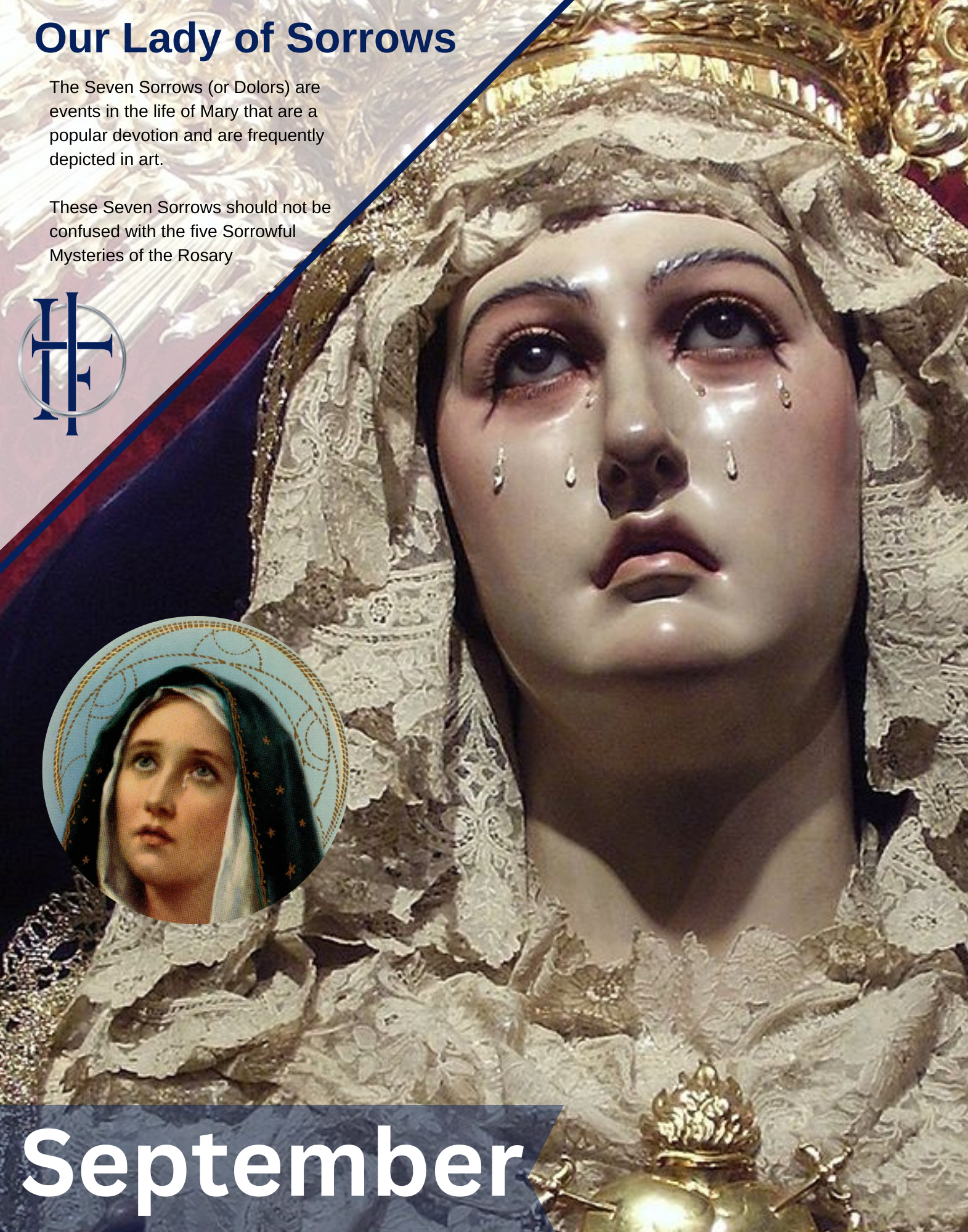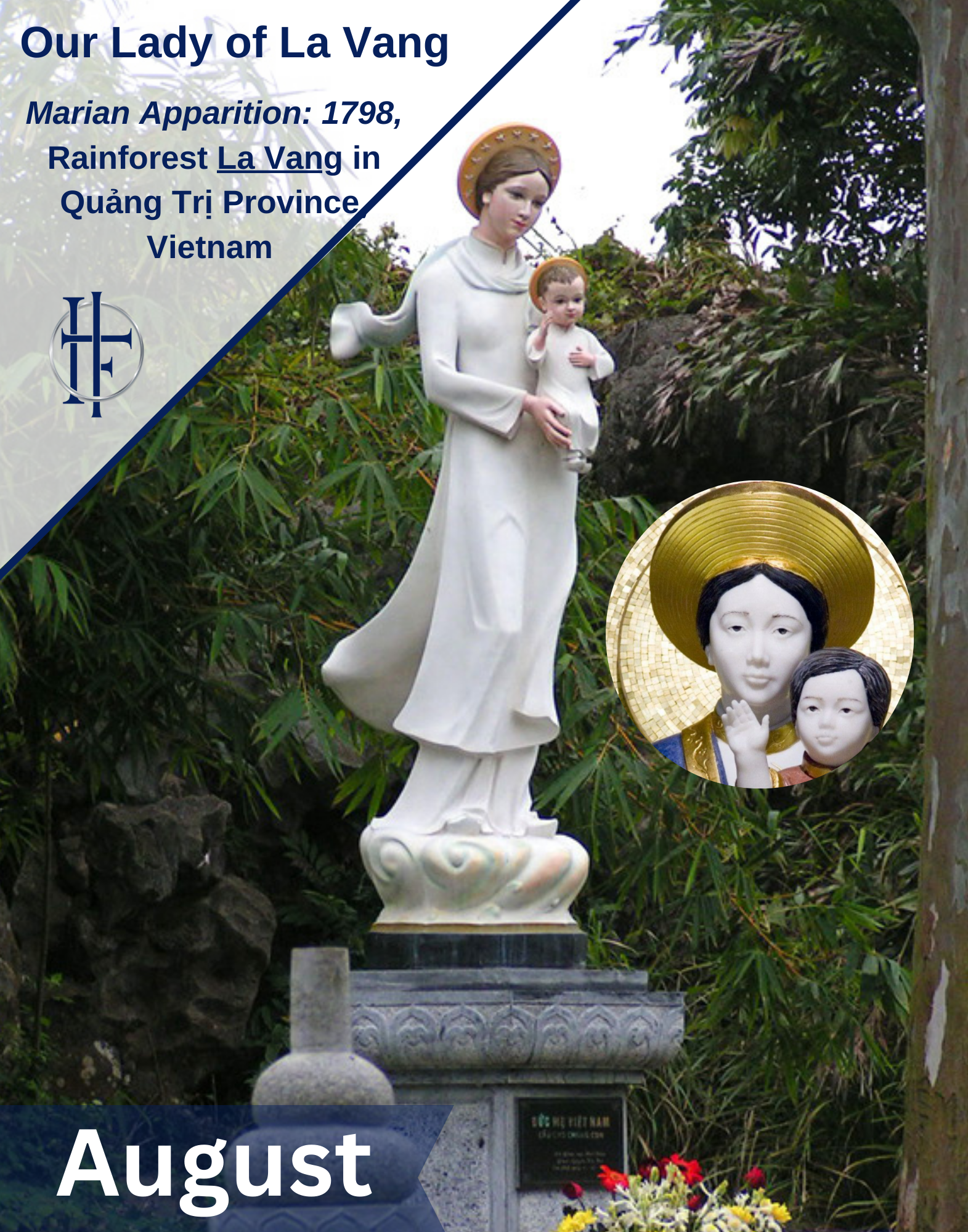 "Let us run to Mary, and, as her little children, cast ourselves into her arms with a perfect confidence."
St. Francis de Sales
Dear Families,
During the 2023/2024 school year, our school will focus on walking with Mary. It is exciting to share that
we will spend time reflecting on different titles and images of Our Lady. Mary has appeared throughout
the world to specific people at a specific time. This year, we will highlight one Marian title per month as
we learn about the message that Mary shared and reflect on how her message connects with us today.

I invite you to join us in our reflections this year as we walk with Mary toward holiness. Each month,
please visit the Grace Building to see our new image of Mary and be on the lookout for reflections about
Mary under the title for the month.

While she has appeared all over the world, she has come with one purpose: to bring us closer to Jesus.
Mary is our mother too, and this year, we will look to our mother in the hope that we too can magnify
God through our lives. We will ask Mary to pray for us as we walk with her on the path to holiness.

God Bless,
Erin Vu