5/6 Flag Football Undefeated Champions
November 04, 2019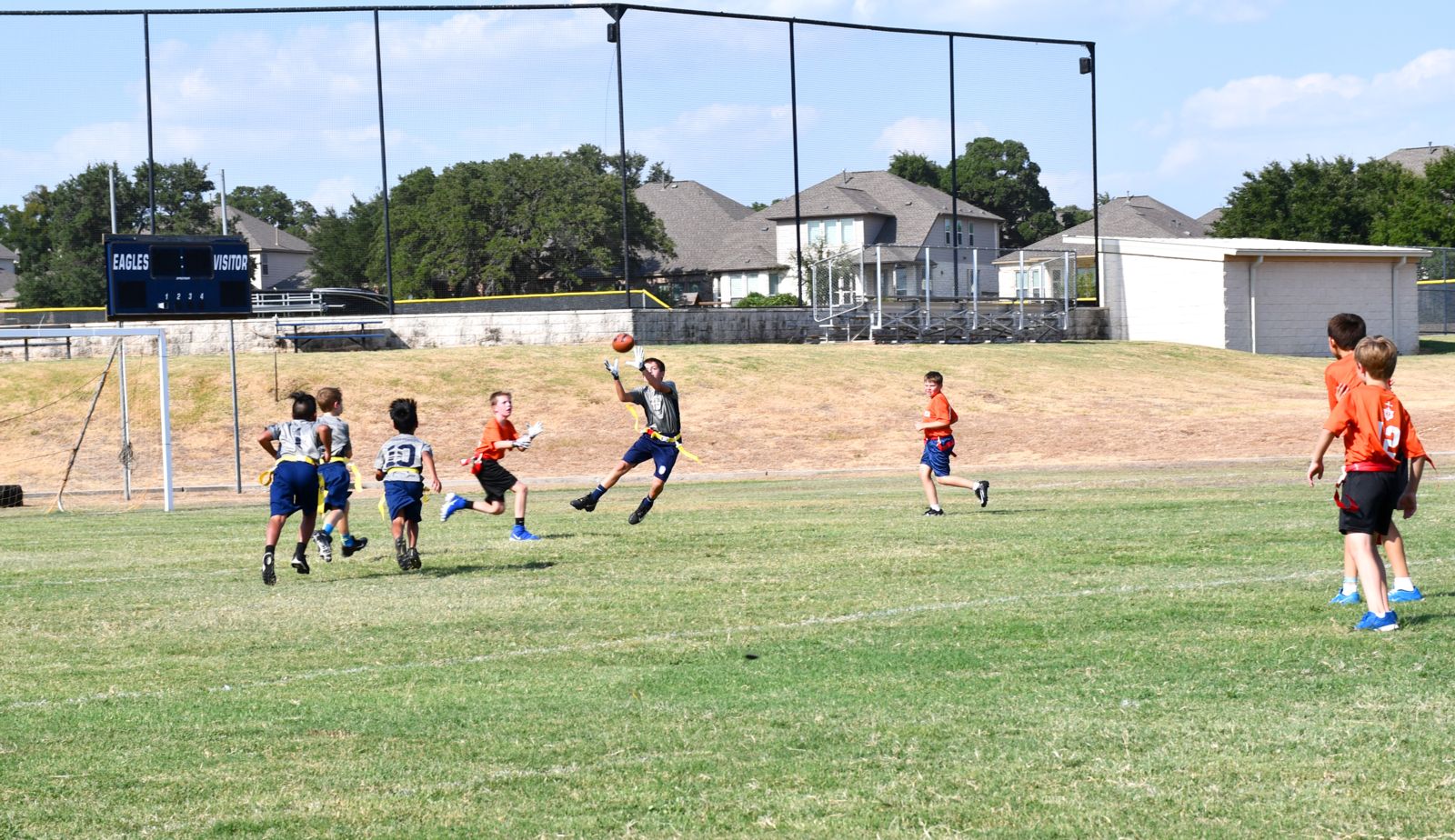 The Blue Angels finished their season 12-0, placing 1st in their conference and winning the CAPPS Tournament.
L. Hutchinson led the team with his three amazing touchdowns. During the season, Hutchinson was a great runner on offense and maintained total control of the line of scrimmage on defense. J. Nguyen was steady as a rock when it came to rushing the passer, dropping back into coverage, or going out for a pass. Thanks to J. Foyt, we had someone to dependably get the ball in play, and he could run with blazing fast speed. L. Helal's quick feet gave us the versatility to throw to him and to have someone to count on in the defensive secondary. We couldn't even start a play without precision snaps from N. Dobson, and with him, we always had a receiver ready to grab a pass.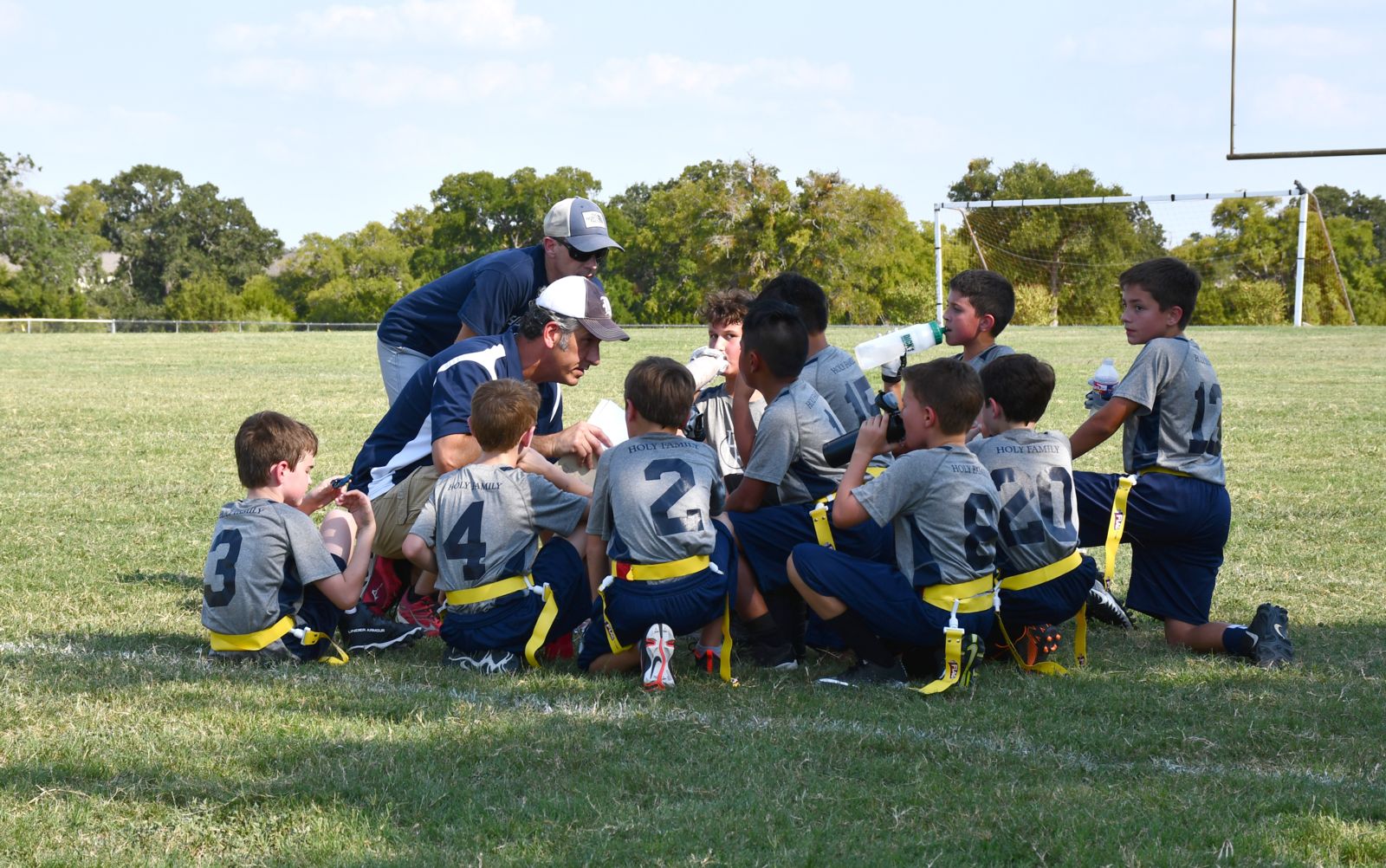 C. Keleman set the tone in our defensive backfield at linebacker as he handled our punt returns and was always ready to run on offense. L. Jimenez and his sneaky fast speed and flag pulling ability let us wreak havoc on the opponent's offense. A. Tuma helped stabilize the line of scrimmage with his rushing and flag pulling from the right side of the line. S. Gomez and his blistering speed gave us the ability to let him loose to run downfield at will.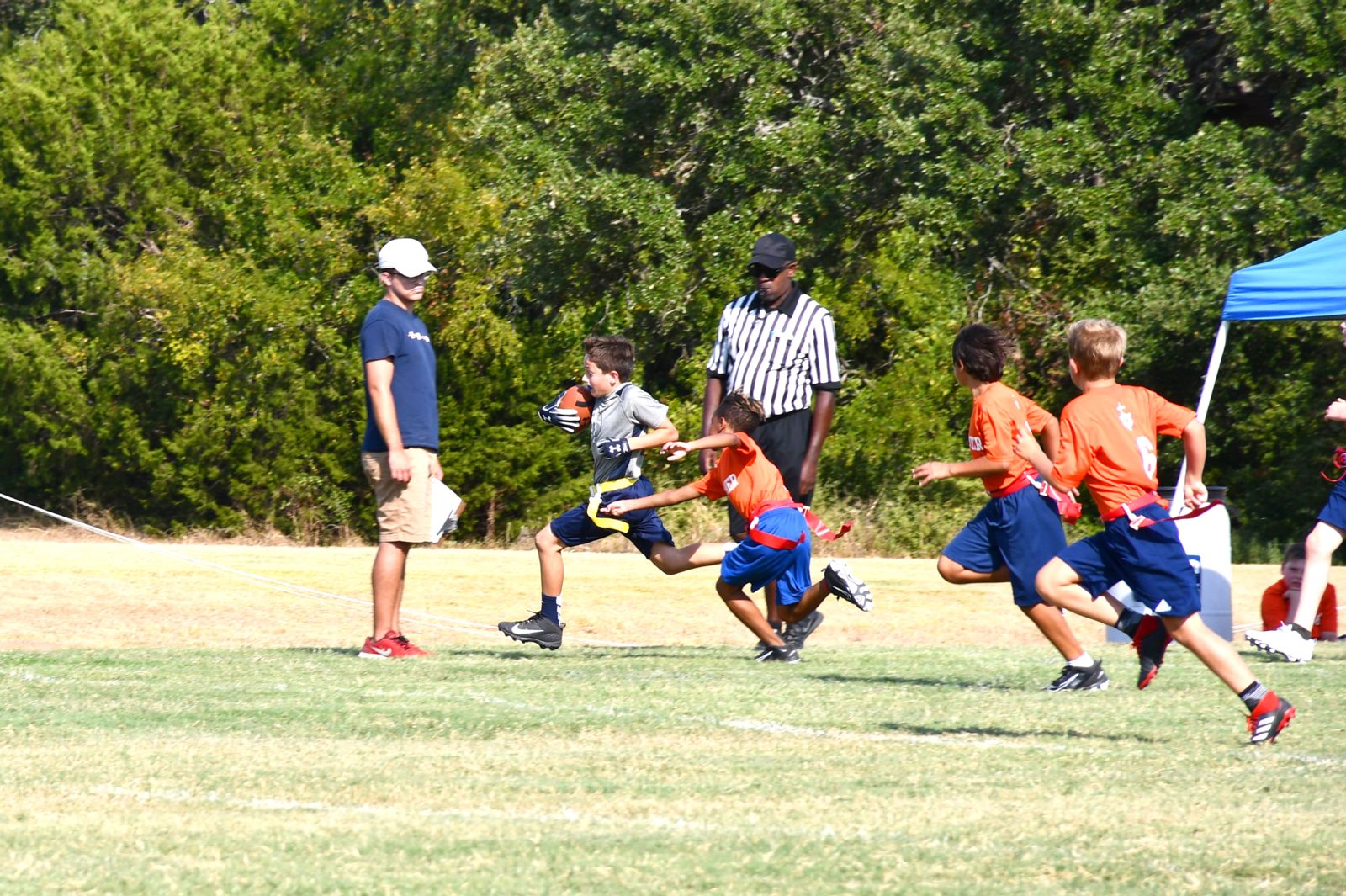 B. Wilson commandeered the football at QB, and with his great running ability, he always gave us a scoring chance. A. DiTeresa and his sure hands always gave us someone to either launch the ball at QB or catch the ball anywhere downfield. Our 19-6 victory finished our perfect season.
The 5th grade Blue Angels outscored their opponents 264 points to 37.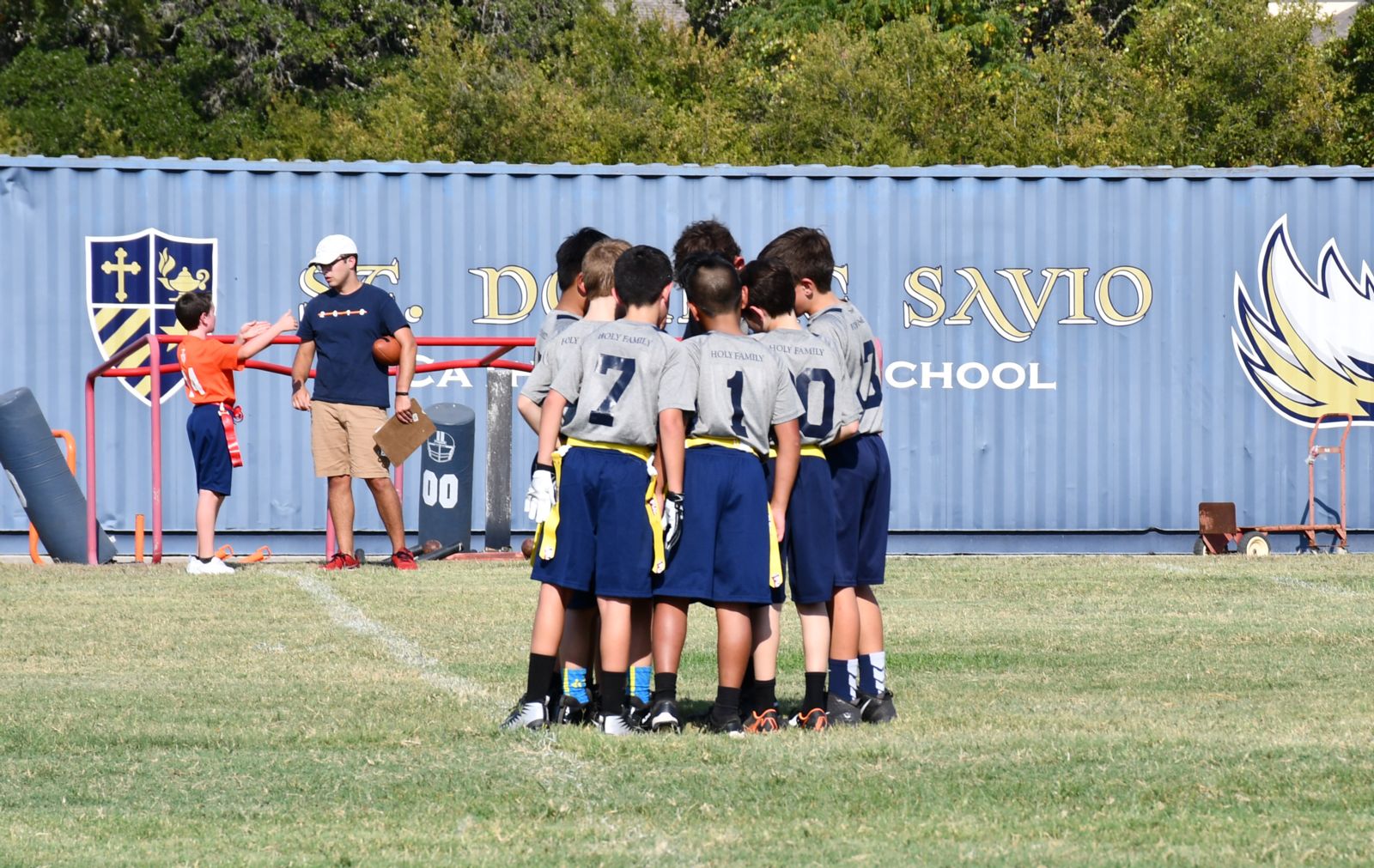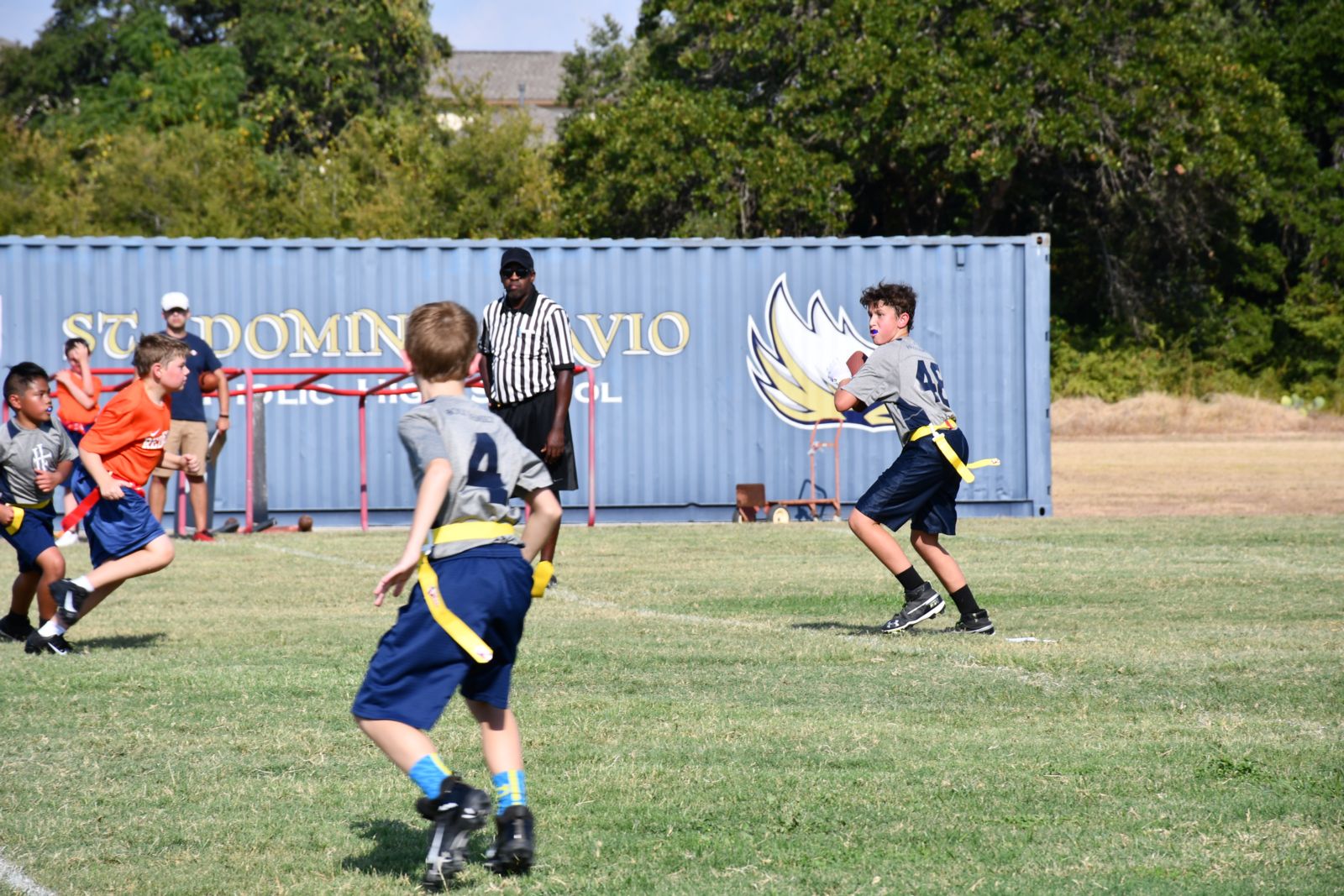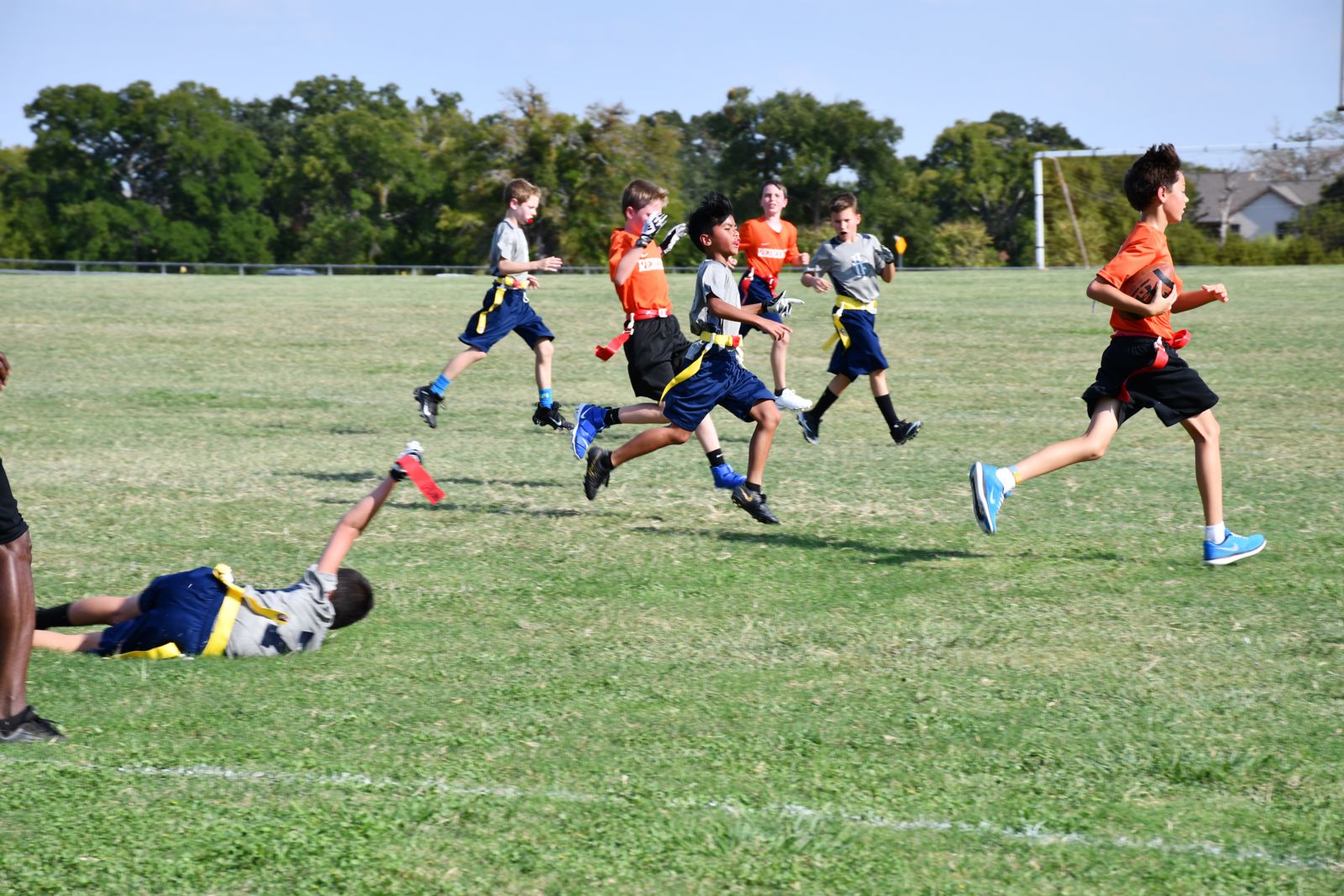 --
Holy Family Catholic School is a regional school that works with parents to nurture the growth of the whole child - spiritually, intellectually, socially, emotionally and physically. Our school is Catholic - promoting the teachings of the Church and inclusive of diverse cultures and socioeconomic backgrounds. For any questions, please contact Ms. Cristina Mares by email cmares@holyfamilycs.org.