Holy Family has chosen Flynn O'Hara as the current uniform company for our families. Flynn O'Hara has activated a Holy Family landing page on their website which will have all uniform pieces specific to our uniform policy. A few minor changes were made to the uniforms that we hope families will enjoy.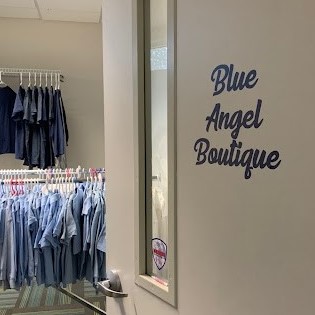 The Parent Association has added the Blue Angel Boutique to our campus for families that need uniform pieces quickly. Upcoming dates that the Blue Angel Boutique will be open are as follows:

Saturday, June 3; 9:00-12:00 pm (extended hours)
Saturday, July 22; 9:00-10:30 am
Saturday, August 12; 9:00-10:30 am
Saturday, August 26; 9:00-10:30 am
Please contact the Parent Association at parentassociation@holyfamilycs.org for more information.