2019 Giving Reminder
December 13, 2019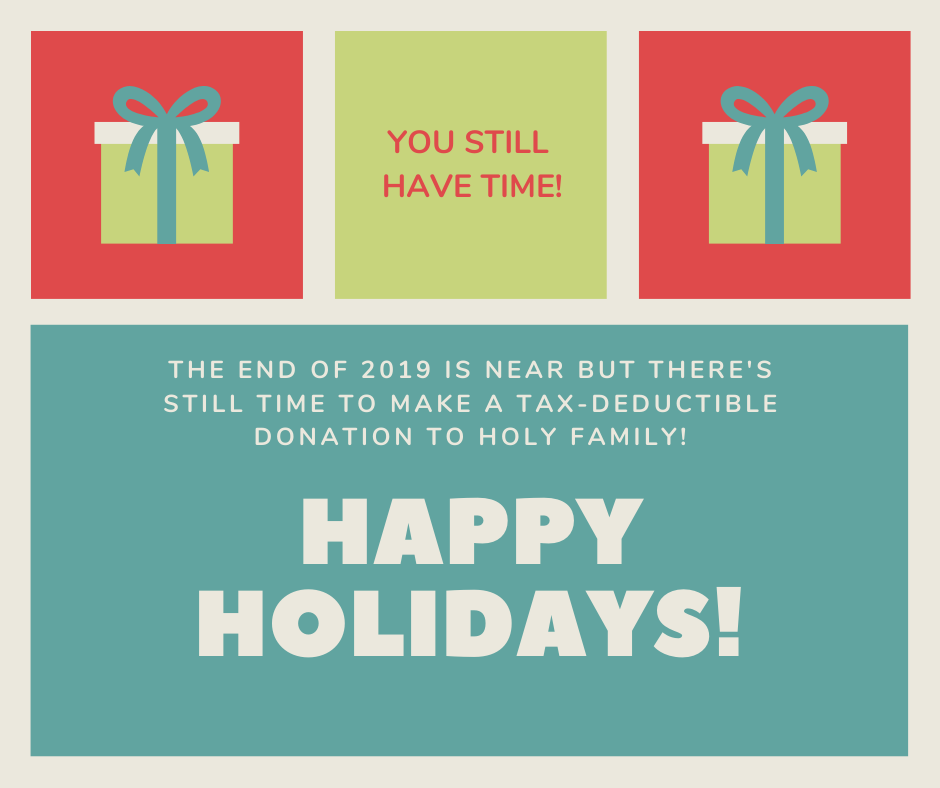 We know that you have many options when it comes to end of year giving and we ask you to give because you care about the school, and give because you want to help.
For your generous gift to count towards the 2019 tax year, per IRS guidelines, it must be postmarked no later than December 31, 2019. You can also make your donation online through the donate button.
Thank you for your support, and we wish everyone a Merry Christmas and Happy New Year! Please reach out to our Director of Development, Mrs. Alpa Brannam (abrannam@holyfamilycs.org) if you have any questions.
--
Holy Family Catholic School is a regional school that works with parents to nurture the growth of the whole child - spiritually, intellectually, socially, emotionally and physically. Our school is Catholic - promoting the teachings of the Church and inclusive of diverse cultures and socioeconomic backgrounds. For any questions, please contact Ms. Cristina Mares by email at cmares@holyfamilycs.org.