Announcements
Archives - October 2019
October 23, 2019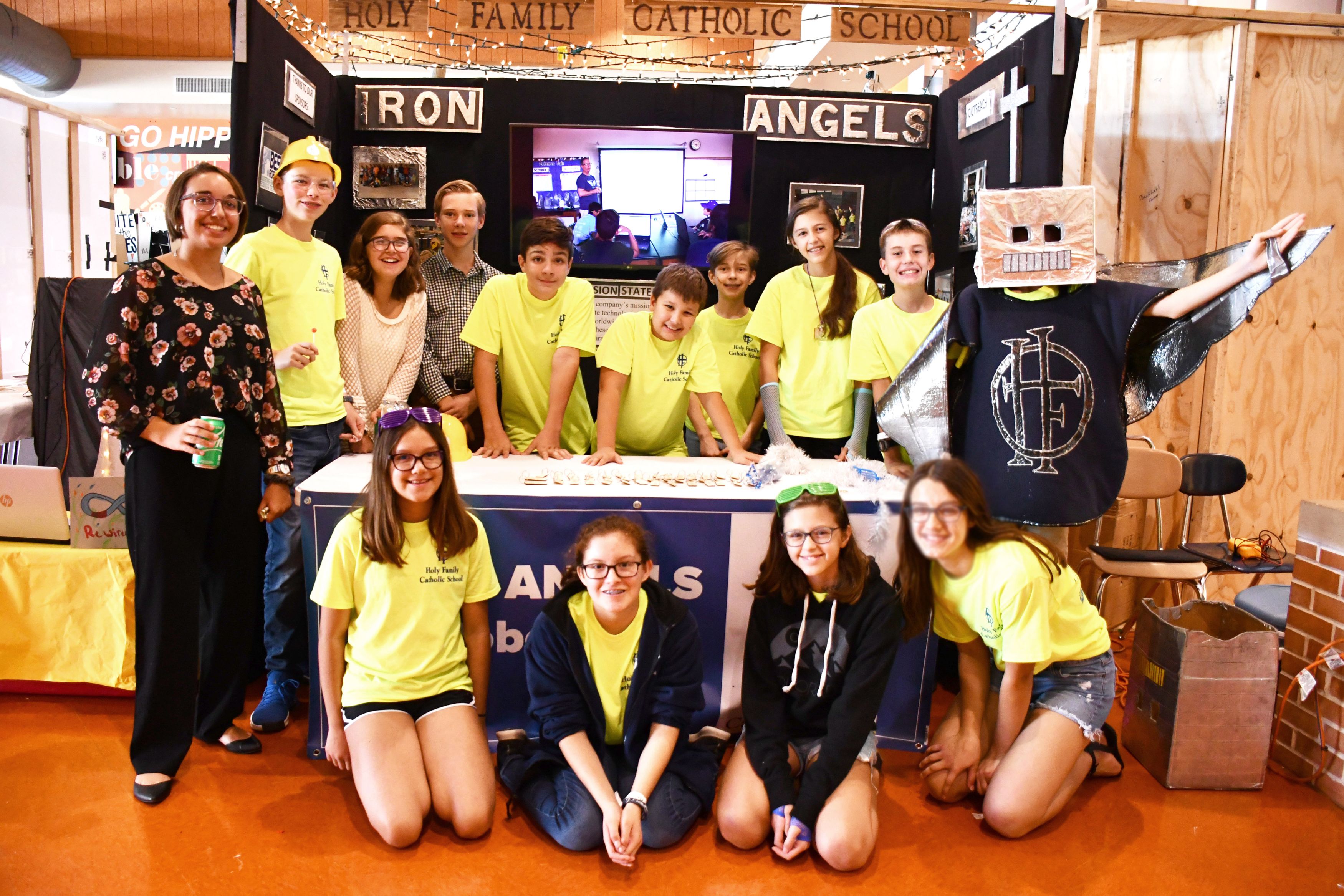 On September 7, the Holy Family Iron Angels Robotics Team along with 27 other schools learned what this year's BEST Robotics Challenge would be. With a theme of "Off the Grid" the Holy Family Iron Angels Robotics Team had six short weeks to prepare, build and program a robot from scratch that could restore power back to the electrical grid after a natural disaster. The Iron Angels were required to safely move debris, lay conduit pipe, re-connect power to houses, install transformers, and attach transmission lines within a three-minute limit. This year, the Iron Angels implemented the use of IR (Infrared) sensors for autonomous delivery of equipment.
On Saturday, October 19, the Iron Angels competed in the BEST Robotics Competition at Hutto High School. They were one out of three middle school teams that competed alongside all other high schools. Only 20 teams made robots able to compete. The Iron Angels held the first-place rank all through the morning and well into the semi-finals.
The Iron Angels rose to the challenge and built a robot named after the patron saint, St. Lucy. St. Lucy excelled at autonomous delivery and laying of the conduit.
During the competition, the teams were required to create and perform a dance. View the Holy Family Dance.
The Iron Angels gave an impressive performance in semi-finals with a score of 1050 missing the chance to compete at finals by only 20 points! The team spirits were lifted at the award's ceremony when the team received the BEST Robotics Founders Award for Creative Design.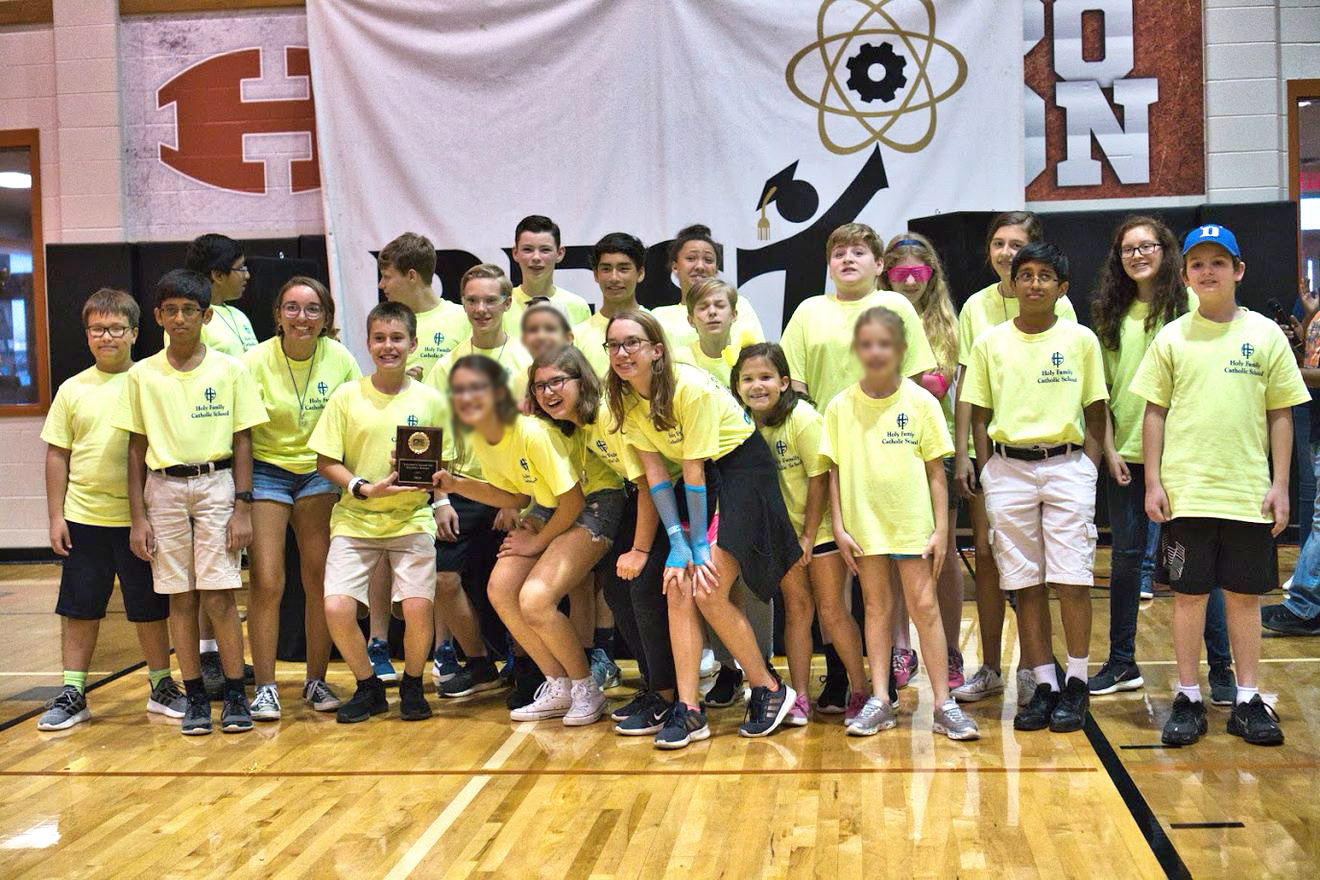 Finally, the team's excitement exploded when it was announced that the Iron Angels had enough points to advance to the regional competition. Our team is enthusiastic and ready to fine-tune the robot, so we can represent Holy Family Catholic School at regionals in Dallas on December 6-7, 2019. Please keep the Iron Angels in your prayers and St. Lucy, pray for us!
--
Holy Family Catholic School is a regional school that works with parents to nurture the growth of the whole child - spiritually, intellectually, socially, emotionally and physically. Our school is Catholic - promoting the teachings of the Church and inclusive of diverse cultures and socioeconomic backgrounds. For any questions, please contact Ms. Cristina Mares by email cmares@holyfamilycs.org.