Our Lady Of Guadalupe Celebration
December 05, 2019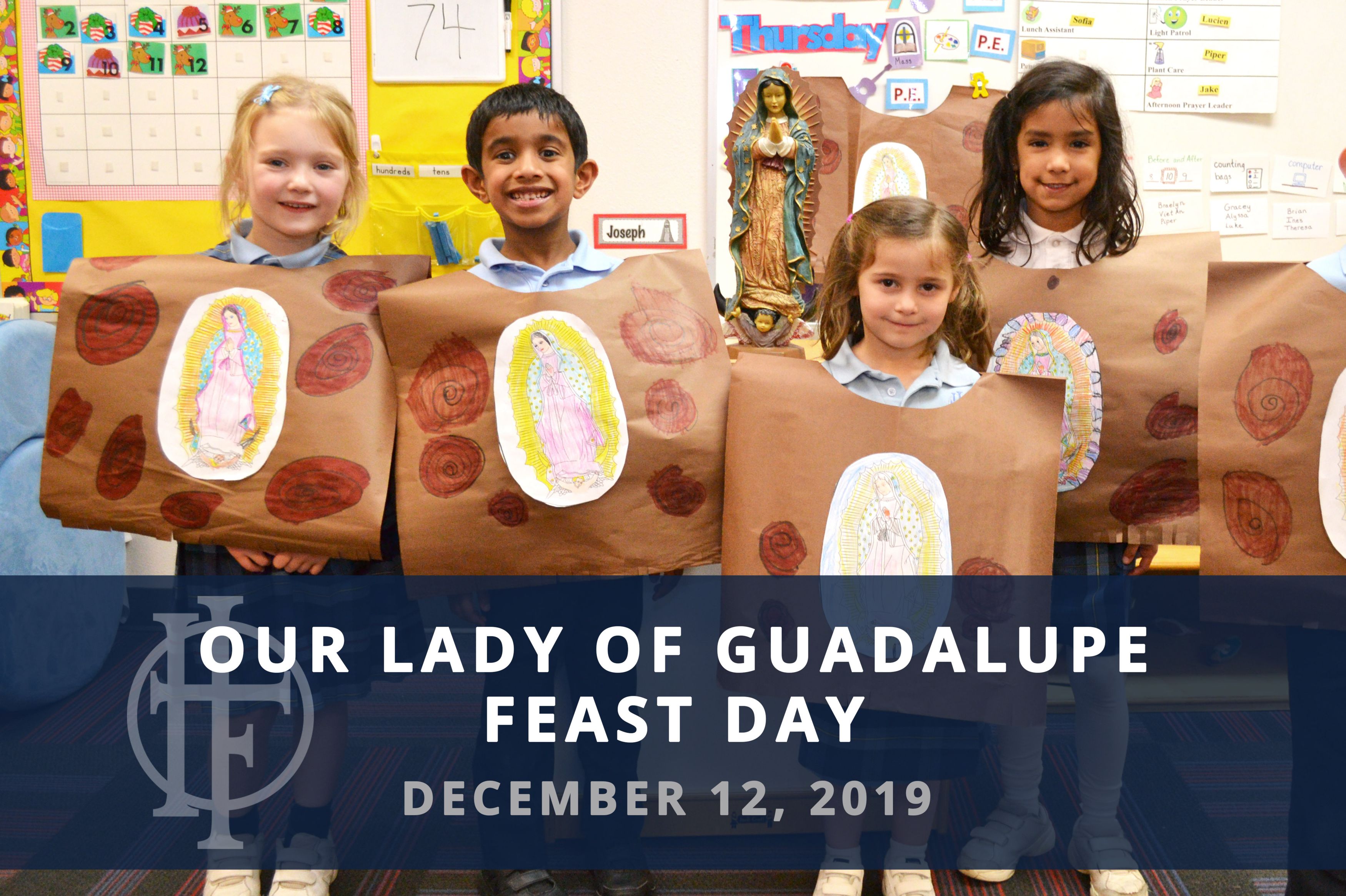 Holy Family Catholic School is thrilled to have the Feast of Our Lady of Guadalupe fall on a school Mass day this year on December 12, 2019!

This will be a traditional celebration including Mananitas sung before Mass, celebrating Mass bilingually, honoring Mary with flowers, Pan Dulce (aka donut holes) and Hot Chocolate shared with the buddy classes after Mass.

We would like to extend an invitation for you to join us for this celebration.

Parent Volunteers are needed to help make this event a success!
Please view the sign-up link to volunteer for the needs of your class by Monday, December 9 or please leave a donation in a cash or check at the front desk in the Charity building. Please make your checks out to Holy Family Catholic School. Thank you for all you do for our school!
--
Holy Family Catholic School is a regional school that works with parents to nurture the growth of the whole child - spiritually, intellectually, socially, emotionally and physically. Our school is Catholic - promoting the teachings of the Church and inclusive of diverse cultures and socioeconomic backgrounds. For any questions, please contact Ms. Cristina Mares by email at cmares@holyfamilycs.org.