COVID Guidelines

The guidelines listed below are just an overview of Holy Family's current guidelines.
The best way to prevent the spread of COVID-19 on campus is for all community members to stay home when they are experiencing the symptoms that indicate an infectious illness. The purpose of the daily COVID-19 screening is to prevent students, faculty, staff, and families from coming to campus if they have symptoms related to any infectious illness including COVID-19.
• Temperature of 100 degrees Fahrenheit or higher (CDC states 100.4)
• Sore throat cough (for students with chronic cough due to allergies or asthma, a change in their cough from baseline)
• Difficulty breathing (for students with asthma, a change from their baseline breathing)
• Diarrhea or vomiting
• New loss of taste or smell
• New onset of severe headache, especially with fever
The screening will also include making a determination about whether or not the student is currently considered a close contact. If they are a close contact and in quarantine, they should not attend school. Signs related to the symptoms of COVID-19 will be visibly posted around the campus and building entrances. All individuals should screen themselves and/or their children daily for COVID-19 symptoms.
Close contact is defined as follows:
Close Contact through Proximity and Duration of Exposure: someone who was within 6 feet of an infected person (laboratory-confirmed or a clinically compatible illness) for a cumulative total of 15 minutes or more over a 24-hour period (for example, three individual 5-minute exposures for a total of 15 minutes).
An infected person can spread SARS-CoV-2 starting from 2 days before they have any symptoms (or, for asymptomatic patients, 2 days before the positive specimen collection date) until they meet the criteria for discontinuing home isolation.
Exception*: In the K–12 indoor classroom setting, the close contact definition excludes students who were within 3 to 6 feet of an infected student (laboratory-confirmed or a clinically compatible illness) if both the infected student and the exposed student(s) correctly and consistently wore well-fitting masks the entire time.
*This exception does not apply to teachers, staff, or other adults in the indoor classroom setting.
To view the full version of our COVID guidelines, please click here.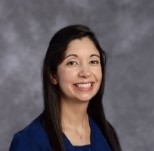 For additional questions or more information, please contact our
School Nurse, Angie Guzman at aguzman@holyfamilycs.org.
HFCS STUDENT DEVICE CHECKOUT REQUEST

Please click here to request the use of a school student device at home.
Note that this is for COVID-related incidents only.